Message From the CEO
Contributing to Society Through Extraordinary Business Development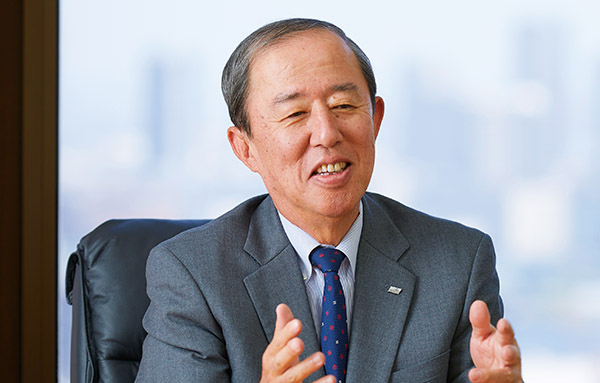 Contribution through corporate activity
Since its inception, ORIX has had a fundamental commitment to social contribution through its business activities. Generating profit is important to a company, but it is necessary to be aware of the profits of all stakeholders, not just of one individual, but of customers, business partners, investors, employees, local communities and other parties. To that end, we believe that providing new value to and being an integral part of society will result in the profits that enable sustainable growth.
Social issues and needs are business opportunities and profit opportunities. We have grown and contributed to society by thinking about what ORIX can do for each of these issues and needs, and then taking action. Social change gives rise to countless issues and needs. We will continue to contribute to society by proactively identifying social changes that create business and profit opportunities.
Maximizing the performance of each employee
The success of our employees is also indispensable to ORIX's continued growth. We are nurturing the people who will contribute to our strategy for global growth, and creating a workplace environment that allows them to energetically demonstrate their capabilities. We launched our Work Style Reform Project under the supervision of the CEO in October 2016 to improve work-life balance. Although we have implemented various measures and made numerous accomplishments, such as reducing overtime, we will continue with improvements so that our reforms fully permeate the workplace.
When our people demonstrate their capabilities to the fullest, we not only grow but also contribute to society as we do so. All of us should think about what ORIX means to society during our day-to-day business activities.
Director
Representative Executive Officer
President and Chief Executive Officer
Makoto Inoue