News Release
Sheraton Grande Tokyo Bay Hotel New "PARK WING" Guestroom Annex Building to Open in December 2016 (planned)
Tokyo, Japan -June 8, 2016 - Fortress Investment Group LLC (together with its affiliates, "Fortress") and ORIX Corporation ("ORIX") today announced that PARK WING, a new guestroom annex building, will open in the Sheraton Grande Tokyo Bay Hotel (the "Hotel") in December, 2016 (planned). With the opening of the 175 room PARK WING annex, the Hotel will become the first mega-scale hotel in the Maihama area, with over 1,000 guest rooms in total.
The Hotel is owned by a joint venture of funds managed by affiliates of Fortress, a leading diversified global asset management firm, and ORIX, a leading integrated financial services group. Fortress has become a major investor in the Japanese hospitality market, having acquired over 90 hotels in Japan over the past five years. ORIX, through its real estate business, has been operating various accommodation facilities including business hotels, resort hotels, serviced apartments and Japanese-style hot spring resorts.
With the addition of the PARK WING and new restaurants in the same building, the Hotel will offer an even more satisfying experience to all guests and customers of its restaurants and wedding services.
[Outline of the PARK WING]

| | |
| --- | --- |
| Name | PARK WING |
| Opening date | December, 2016 |
| Number of floors | 12 |
| Number of guestrooms | 175 |
| Area | Approx. 17,108 m2 |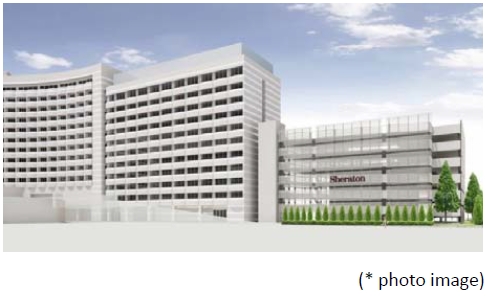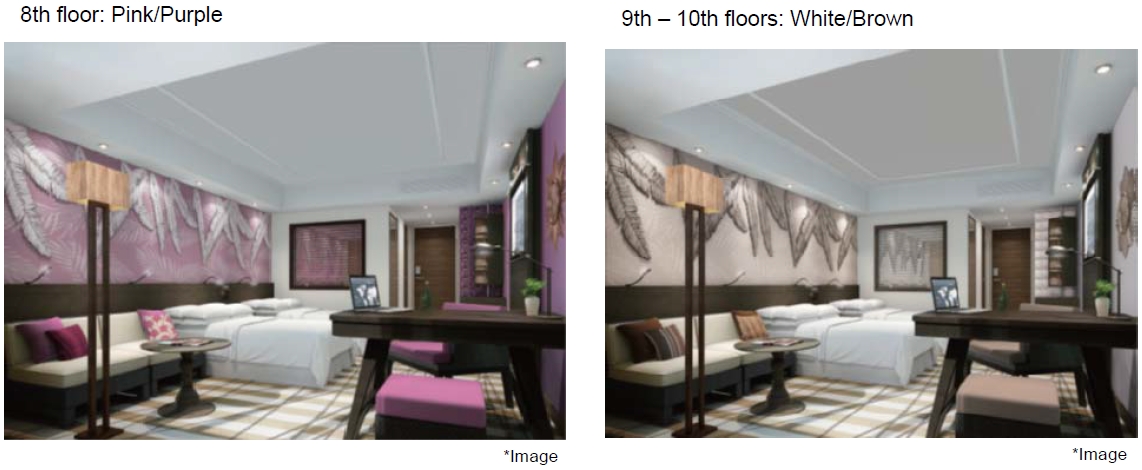 [Outline of the Sheraton Grande Tokyo Bay Hotel]
Location
1-9 Maihama, Urayasu City, Chiba Prefecture
Tel
+81-47-355-5555
Number of guest rooms
841
Number of restaurants
4
Other facilities
Oasis building with sports and recreation facilities,
Glass Chapel, and Crystal Chapel
Access
Maihama Station on the JR Keiyo and Musashino lines
Bayside Station on the Disney Resort Lines
Website
http://www.sheratontokyobay.co.jp/
Establishment
April 14, 1988
Fortress Contact Information:
Gordon Runté, Managing Director
Tel: +1-212-798-6082
grunte@fortress.com
ORIX Contact Information:
ORIX Corporation
Corporate Planning Department
Tel: +81-3-3435-3121
About Fortress Investment Group:
Fortress Investment Group LLC is a leading, highly diversified global investment firm with $70.6 billion in assets under management as of March 31, 2016. Founded in 1998, Fortress manages assets on behalf of over 1,750 institutional clients and private investors worldwide across a range of private equity, credit, liquid hedge funds and traditional asset management strategies. Fortress is publicly traded on the New York Stock Exchange (NYSE: FIG). For additional information, please visit www.fortress.com.
About ORIX:
ORIX Corporation (TSE: 8591; NYSE: IX) is a financial services group which provides innovative products and services to its customers by constantly pursuing new businesses. Established in 1964, from its start in the leasing business, ORIX has advanced into neighboring fields and at present has expanded into the lending, investment, life insurance, banking, asset management, automobile-related, real estate and environment and energy-related businesses. Since its first overseas expansion into Hong Kong in 1971, ORIX has spread its business globally by establishing locations in a total of 37 countries and regions across the world. Moving forward, ORIX aims to contribute to society while continuing to capture new business opportunities. For more details, please visit our website: http://www.orix.co.jp/grp/en/
Caution Concerning Forward Looking Statements:
These documents may contain forward-looking statements about expected future events and financial results that involve risks and uncertainties. Such statements are based on our current expectations and are subject to uncertainties and risks that could cause actual results to differ materially from those described in the forward-looking statements. Factors that could cause such a difference include, but are not limited to, those described under "Risk Factors" in the Company's annual report on Form 20-F filed with the United States Securities and Exchange Commission and under "4. Risk Factors" of the "Summary of Consolidated Financial Results" of the "Consolidated Financial Results April 1, 2015 - March 31, 2016."