News Release
Tie-Up between ORIX Rentec and Toray Precision to Provide Contract-Based Modeling Services Using 3D Metal Printers
TOKYO, Japan - May , 13 2016 - ORIX Rentec Corporation ("ORIX Rentec"), a subsidiary of ORIX Corporation, and Toray Precision Co., Ltd. ("Toray Precision"), today announced that they have agreed to cooperate in offering contract-based modeling, machining, and machined object finishing services using 3D metal printers.
ORIX Rentec has been providing contract-based modeling services using 3D metal printers to produce prototype and other products for the automobile, heavy machinery, and other industries since May 2015. This tie-up will make it possible to fabricate high-precision formed objects using Toray Precision's metal machining technology. The tie-up will assist customers in achieving smooth product development by providing a range of integrated services from contracting to high-precision processing. The tie-up will allow each of the two companies to make use of the 3D metal printers owned by the other, thereby shortening customer delivery schedules and providing modeling in a wide range of materials, including titanium and stainless steel.
Toray Precision possesses the technology for removing strong, complex support material1 as well as for polishing, grinding, and other high-precision finishing work. With a foundation of experience and technology cultivated in making spinnerettes for synthetic fiber manufacturing, the company provides high-quality precision machined parts for use in display, optical equipment, and semiconductor manufacturing devices and other such items for a wide range of industrial fields. In particular, it has the capability for ultra-precise micro-machining, including fine holes, fine grooves, mirror finish, and so on.
ORIX Rentec has introduced 3D printers that can handle plastics as well as metals. The company utilizes them to provide contract-based modeling services adapted to the various demands of customers that are primarily major manufacturers.
Going forward, the two companies will combine their 3D printer modeling and high-precision processing technologies to contribute to product development efforts by an increasingly diverse variety of customers.

1 These materials (parts) are necessary to support angled portions and other complexly shaped areas during three-dimensional modeling processes, but have to be removed after modeling is complete.

■ Toray Precision processing equipment and processed items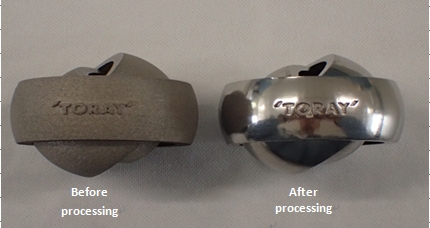 (Photo above: Processing equipment)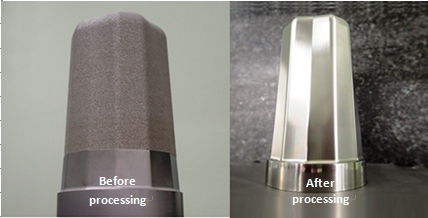 (Photo above: Example 1 of 3D processed goods)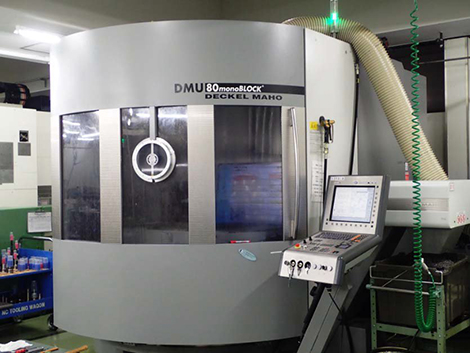 (Photo above: Example 2 of 3D processed goods)

Contact Information:
ORIX Corporation
Corporate Planning Department
Tel: +81-3-3435-3121
About ORIX:
ORIX Corporation (TSE: 8591; NYSE: IX) is a financial services group which provides innovative products and services to its customers by constantly pursuing new businesses. Established in 1964, from its start in the leasing business, ORIX has advanced into neighboring fields and at present has expanded into the lending, investment, life insurance, banking, asset management, automobile-related, real estate and environment and energy-related businesses. Since its first overseas expansion into Hong Kong in 1971, ORIX has spread its business globally by establishing locations in a total of 36 countries and regions across the world. Moving forward, ORIX aims to contribute to society while continuing to capture new business opportunities. For more details, please visit our website: http://www.orix.co.jp/grp/en/
Caution Concerning Forward Looking Statements:
These documents may contain forward-looking statements about expected future events and financial results that involve risks and uncertainties. Such statements are based on our current expectations and are subject to uncertainties and risks that could cause actual results to differ materially from those described in the forward-looking statements. Factors that could cause such a difference include, but are not limited to, those described under "Risk Factors" in the Company's annual report on Form 20-F filed with the United States Securities and Exchange Commission and under "4. Risk Factors" of the "Summary of Consolidated Financial Results" of the "Consolidated Financial Results April 1, 2015 - March 31, 2016."