Message From the CEO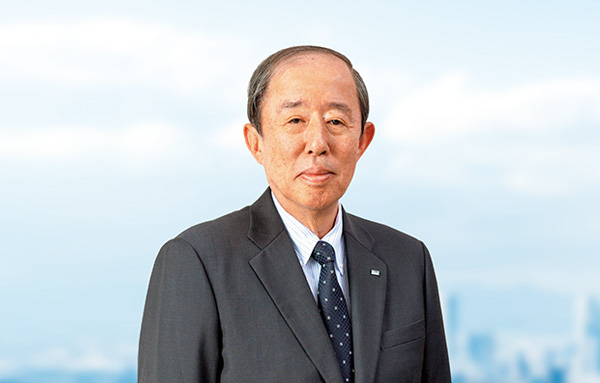 ORIX was started in 1964, the year of the Tokyo Olympics, with capital of 100 million yen as a company of 13 employees to develop the new industry of leasing in Japan. Since then we have continued to adapt to diversifying customer needs and changing economic conditions. While working to increase our expertise in each business, we have continued to think outside the box, taking on new challenges in view of becoming an even better company.
The scope of our business today has widened considerably from the starting point of leasing, to include lending, investment, life insurance, banking, asset management, automobile related, real estate, and environment and energy-related business. We have grown into a unique global company unlike any other, with approximately 33,000 employees, approximately 3 trillion yen shareholder equity and operations spanning 31 countries and regions around the globe. Going forward, we aim to expand our business by leveraging ORIX's strengths and expertise.
ORIX's mission lies in contributing to society while revitalizing economy with creation of new markets and value through its diverse businesses. We will continue to create new value by repeating innovation with our brand slogan, "Answers, Custom Fit." based on our unique business model, "ORIX," which keeps evolving with versatility.
Representative Executive Officer,President and Chief Executive Officer